In today's article we would like to present what you need to do, what documents you need to prepare and to which authority you need to go to in order to start the procedure for the return of a child under the Hague Convention. At the beginning it should be noted that proceedings  under the Hague Convention are characterized by considerable dynamism and speed of proceedings.
The first step to be taken is to draw up an application for a return and submit it to the central authority, which in Poland is the Minister of Justice. The document is usually drawn up by the applicant him/herself, who may be represented by a lawyer or a legal advisor or it may be prepared by the central authority. The application is then sent to the competent regional court with a request for the court to take appropriate action. What is also important, the Polish Central Authority acts in agreement with the foreign central authority as well as with the court dealing with the case.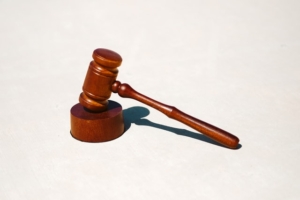 An application for the return of a child must include such elements as:
Detailed personal information about the child and the child's parents and the applicant;

The child's likely whereabouts and information about the person who abducted or retained the child, and any circumstances of the abduction; 

The factual or legal grounds justifying the application;

A list of pending civil proceedings.
It should be borne in mind that if the application contains formal defects, the central authority, in order to initiate the procedure correctly, will call us to supplement them. It is the central authority that supervises the whole procedure connected with the surrender of a child in cases conducted on the basis of the Hague Convention and it is it that undertakes all the actions aimed at the voluntary return of a child. Action to surrender a child should be taken without delay, and courts should issue decisions within a maximum of 6 weeks of receiving an application. Prepare to your first contact with a child custody attorney and read what questions to ask a lawyer about child custody.
If you need more information we invite you to contact our lawyer Catherine:
Tel: +48 502 775 164
Email: k.lewicka@lzw-law.com
https://divorceinpoland.com/wp-content/uploads/2020/08/zielonka_wspolnicy-300x107.png
0
0
divorce12
https://divorceinpoland.com/wp-content/uploads/2020/08/zielonka_wspolnicy-300x107.png
divorce12
2022-04-25 07:44:19
2022-04-26 18:44:50
Proceedings for the return of a child under the Hague Convention